We take bridges seriously at GNB, removing the guesswork from your planning. Having been involved in countless installations over the years, we have accrued knowledge of what works best, when, and where. Since we work across a range of industries, we have first-hand experience in just about every application a bridge could be used for. Without proper planning, we've seen some projects that waste budgets on costly road access when a temporary bridge could have done the job just as well for a fraction of the cost. With that in mind, here's a few of the most common places we set our portable bridges down to get work underway.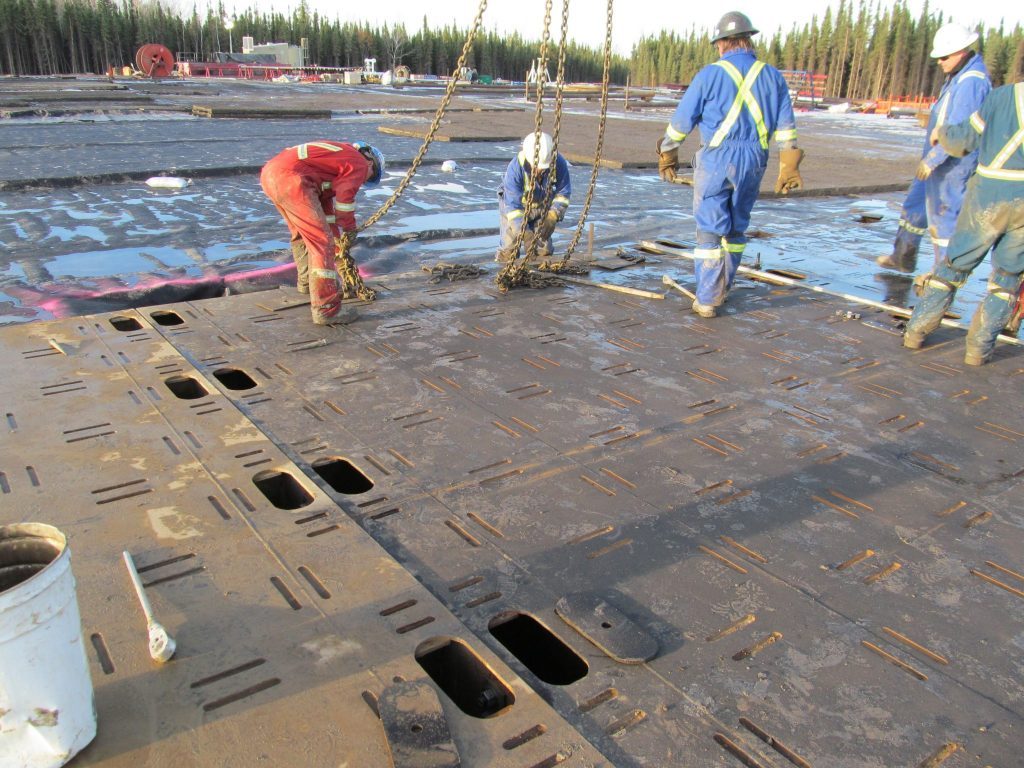 Bridges for Oil & Gas Projects
When you are out in the field clearing right-of-way (ROW) for a pipeline, you need a way to pass vehicles across the easement quickly, and in several different locations. Depending on the type of bridge used, you can move the bridge on the fly and keep your vehicles running up and down the ROW without slowing down your work. Low-profile bridges can be useful in these situations, as they are not cumbersome to move and have a load rating of 100 tons.
Sometimes you need something a bit more, say for moving large quantities of equipment to a project site. Maybe it exceeds the 100 ton load rating of our low-profile bridges, or maybe the vehicles are simply too large – whatever the case, our all-steel crane mats can step up to the plate. Crane mats are unique, as they offer an interlocking system that can be expanded upon, even to be used as a roadway or a walkable mat.
Access roads for mining exploration or forestry can also be a site for these types of bridges to shine. Oftentimes access roads present a challenge, as they may be poorly maintained and lack the capacity for a full bridge installation. Portable bridges alleviate that by offering a temporary solution for short-term tasks.
Temporary Bridges for BC Construction
Most construction work is non-ideal, insofar as the project site is often less than perfect for setting up an operation. This past Summer, BC has seen its fair share of flooding, and so there has been the need for temporary crossings to conduct flood repairs. These tasks require expert planning to ensure no ones safety is at risk, and GNB is here to plan and execute the perfect placement of your bridge.

This is just a few of the ways that our bridges are helping to complete construction projects in Western Canada. We are always waiting to help you to plan for the future – get in touch anytime to learn more direct from the source!